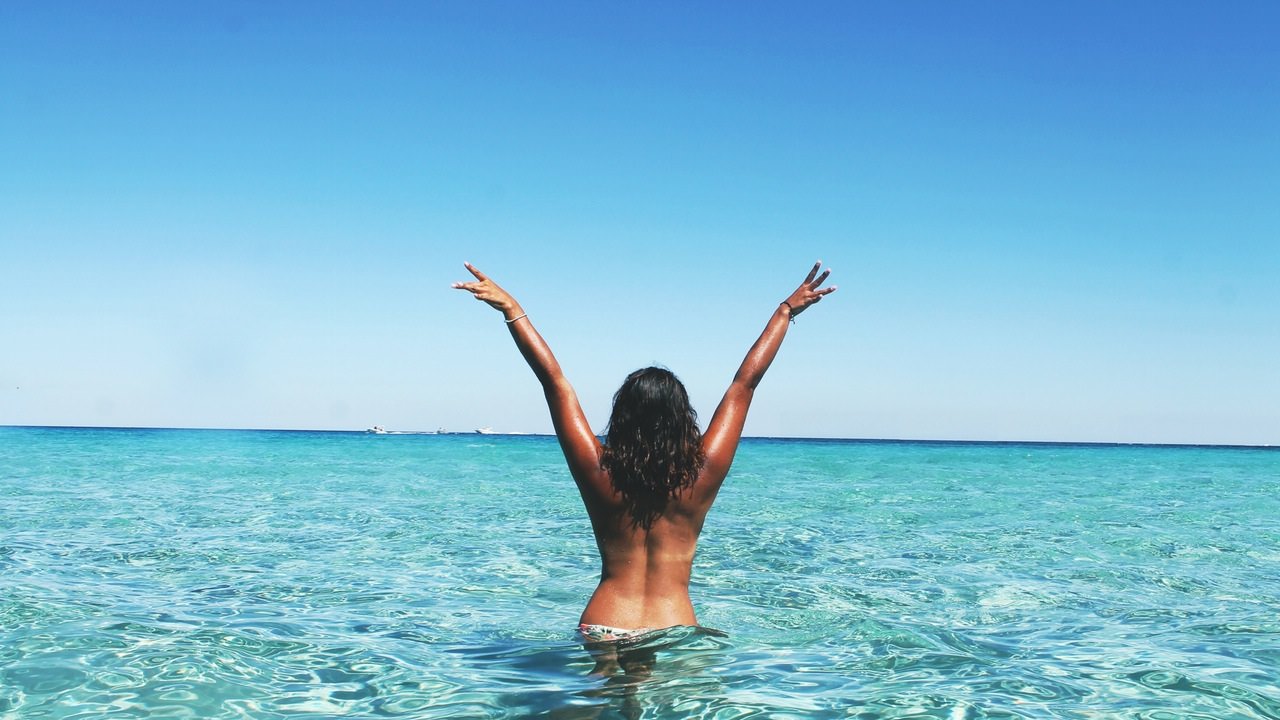 Do you feel like you want to explore this planet Earth but stuck in your life?
Well, a lot of people feel the same way, including Tim Ferriss…
…years before he discovered a way to live his life to the fullest.
Fortunately, he wrote a book, The 4-Hour Workweek: Escape 9-5, Live Anywhere, and Join the New Rich.
This book will teach you how to be rich without having tons of money.
I personally recommend it if you want to travel around the world while still earning money.
Without further ado, these are the things I learned from this book:
1. Most people are so ignorant they prefer to live like everybody else
Go to the best school, get into the best college, earn a degree, and find a job with a decent salary.
Sounds familiar?
"How can you travel the world for months? What about your job?"
Please dude, it's 2017, we live in the age of internet.
A lot of people set up online businesses and maintain them (even growing them) while traveling.
It is possible.
2. Being productive is not the same as being busy
Most people think just because they work 8 hours a day (or even more) they're productive.
The truth is, most people are just being busy.
Being productive means you produce things that matters in a given time.
While being busy means you do things (whether it matters or not) in a given time.
For example, let's say there are two workers in an electronic assembling factory, Xiang and Wong.
Xiang works for 8 hours a day and usually assembled 100 electronic devices.
On the other hand, Wong for 12 hours a day (8 hours + extra 4 hours) and usually assembled about 80 electronic devices.
Which one is more productive?
Usually, society will perceives Wong as the hardworking ones.
"Wong should get paid more because he work harder than Xiang!"
Here's the thing:
Businesses doesn't care how hard you work. They care about how much contribution (profit) can you deliver to the company.
Be productive, not hard-working, and definitely not busy.
3. It is possible to work less and produce more
How?
By eliminating unnecessary stuff, of course.
Get rid of unimportant tasks, and schedule your day so you start your day doing the most important tasks first.
Eliminate distractions. Be focus.
By doing so, you will realize that you're able to produce more in less time.
A lot of people actually only work less than 8 hours at the office. Read here.
4. It is possible to work without being present in your business (or job)
This is true, even with a conventional models of business.
There is no secret to this one: Hire somebody!
Basically, train your employees (or freelancers) with basic standard operating procedure to solve problems.
Yeah, you definitely start to create SOPs for your employees.
For example, I wrote guides for my virtual assistants and my writers so I don't have to guide them all over again whenever I want them to do something for me.
It's worth the energy and time spent, because once the system is on, you don't have to spend your time fixing problems yourself or training your new employees.
You can even hire an extra manager to help you to deal with your workers.
Of course you will spend more money and time in the beginning by doing so, but remember, your time is much more valuable than anything else.
5. You can outsource simple and boring stuffs to virtual assistants (or regular assistants)
Your time is too valuable to do easy and less important tasks.
I myself have been using a virtual assistant for doing web research and email outreach for my affiliate marketing business and a writer to write articles for my niche websites.
For $10, I could save about 8 hours of my time doing boring jobs.
And with that 8 hours, I could expand my business more, because only I can do it.
6. To live like a millionaire without being one, earn in dollars and spend in Rupiah (or Peso)
You get the idea, right?
I live in Indonesia, where our average income is about $3,346/year (2015).
Compare that to the average income of people from the US, which is about $56,115/year (2015).
I got my income from Amazon, which is an American e-commerce website, but live in Indonesia, where you can live a decent life with only $750/month.
Pretty sweet, right?
7. Less is more
Less stuff means more money.
Less distraction means more focus.
Less unimportant tasks means more time doing important tasks.
8. Focus on your most productive money makers
On business, there are usually some aspects of a business that produces more.
On my case, only a few of my money posts performs so well that they produces the majority of my income.
For example, if you have 10 different products you sell via your website, maybe your 80% of profit is from those 2 products alone.
Focus on optimizing the conversion of those 2 products because chances are you can increase your profit from that products alone.
9. Humanity thrives on this Earth because we use technology, and so should you
Online stores used to have phone numbers so people could call and buy instantly.
But today, you will rarely see phone numbers in many online stores.
We already progressing towards automation, where human is no longer needed.
Today, you can browse a product, order it, and get it delivered without having to contact anyone.
Automate your business, now.
10. Be brave, because the worst possible outcomes are unlikely to happen
This is the question that a lot of people ask when faced with the option of joining the nomadic lifestyle:
"What if I failed?"
If that is the case, then the answer is simple:
Try again!
Here's a few useful tips:
Have enough money to live decently at least for 6 months without any income
If you're planning to create an online store, do it first in your free time (don't get fired yet)
Learn as much as possible from case studies scattered through the internet (Reddit /r/Entrepreneur is a good place to start)
People generally don't care about you, they care more about themselves
Should You Read This Book?
It depends.
If you are happy with your current life, then this book is a good book to expand your knowledge.
If you're desperately wants to change your life, travel the world, work less and produce more, maybe this book is the answer.